Your Best, Local Computer Service & Support.
Don't fall into the retail big box trap. Get professional, experienced computer service & support from the people who live in your community.
Josto Computers has everything you need for home, office, gaming, and business, plus a team that always makes sure our customers get exactly what they need.
Visit us in store, or reach out to us online, today!
What computer needs do you have?

Business Solutions
The best technology for your business, customized for any size of company.
Gaming Systems
PC gamers: Get pre-built & custom rigs, plus any parts you need to pwn!
Home Computing
Need a desktop PC for your home? Get the best, without the bloatware.
Mobile Computing
Out there, you work differently. Find laptops, tablets, and phones here!
We are your locally owned computer store.
Proudly local since 2003.
In November 2003, Gary opened Sneakers Computers in Kamloops. He welcomed his son Andy to the store in 2005 as the store manager. Gary and Andy have more than 40 years combined experience building and repairing computers.
In 2010 they modernized the business name from Sneakers Computers to Josto Computers. Gary and Andy are proud of their contribution to the community with their service to the Food Bank, Salvation Army, Rotary Club, Dry Grad, Juvenile Diabetes, and TRU Eureka Science program to name a few.
What are our clients saying?
If I could give these guys 10 stars I would! Kamloops definitely benefits from this hard working team who truly know their stuff. Gary and his crew are personable, enthusiastic and knowledgeable and do their part to help out the community as well, which is a priority for me when looking for local shops to do business with. You can tell right away that this company's quality control is top notch and they aren't out to sell you something, two thumbs up! Will spread the word!!
Great Shop. I have bought 2 desktop computers, 1 laptop and all my other computer needs from this store. The service is far superior than any of the big box shops. They sold me what I needed and the computer wasn't full of junk programs when I got it. They also helped me out with all my questions and knew what they were talking about.
Computer Service & Repair
We provide a full range of repair and troubleshooting services for all brands and makes of computers.

Virus, Spyware, Malware Detection & Removal


Component / Computer Assembly & Testing

Laptop Repair & Maintenance

On-Site Service & Repairs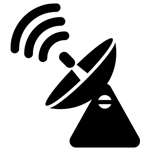 Network Design, Setup, Maintenance & Security